In most parts of the country, fall is full swing ahead. Although I'm loving the changing of the leaves, I can't say that I'm the biggest fan of the brisk weather. It's so chilly in the morning! Thankfully there are some pretty great fall items out in stores. As you can see from my list below it's all about layering. What I love about these pieces is that they are all super versatile and can be worn into winter as well! Here's what I'm currently craving:
Faux Fur Trim Parka from Banana Republic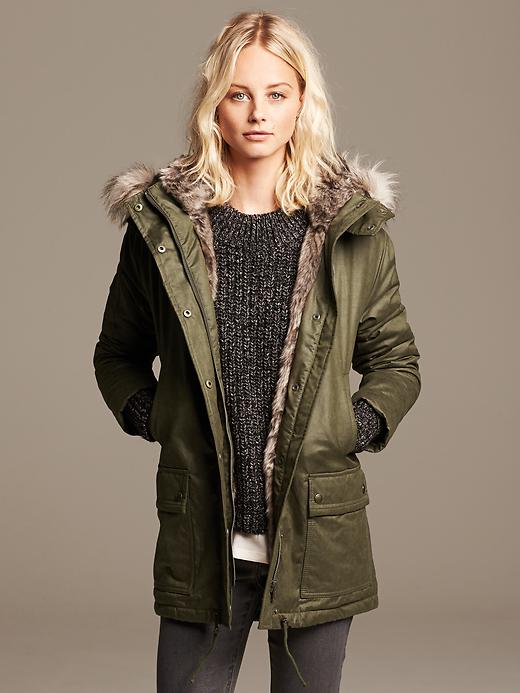 image via bananarepublic.com
This is the quintessential casual fall coat. I love the army green color and it incorporates one of the biggest upcoming trends,
faux fur accents
. Throw it on over any outfit and go out and frolic in the foliage, you won't be cold!
Factory Novelty Quilted Puffer Vest from Jcrew Factory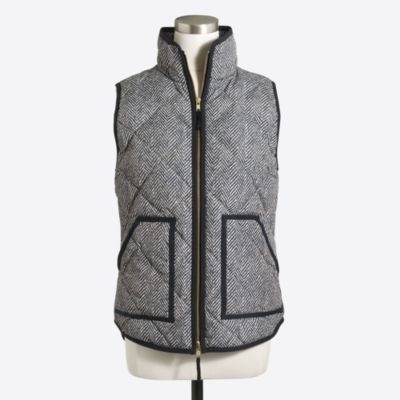 image via factory.jcrew.com
Last fall I purchased this
Excursion Quilted Vest
from Jcrew and I've been living in it ever since. It's light enough for those days when it starts out chilly in the morning and warms up in the afternoon but it's also really easy to layer for cold days. I just add a thick long sleeve shirt and a scarf for those colder days. What I love about this vest is the herringbone pattern, how classic.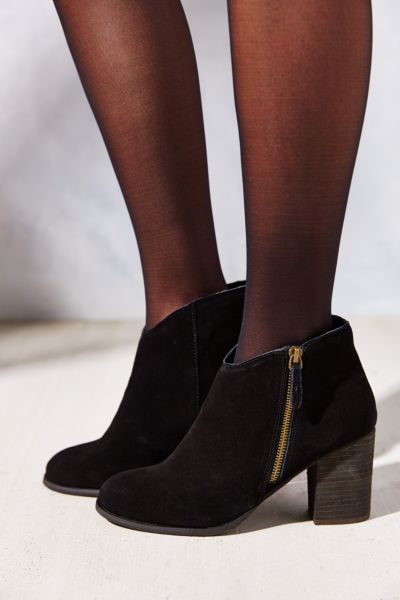 image via ubanoutfitters.com
The problem that I find with booties is that they often cut off the leg which make for a totally unflattering look. What I love about these ankle boots is that they are cut to give the leg the longest appearance possible. These booties would pair well with tights and a skater skirt or with some super skinny black jeans.
Over-the-knee Socks from Forever 21
image via forever21.com
I'm all over the whole over-the-knee sock trend that's coming into style! What a great way to still be able to wear a dress or a skirt but also keep your legs warm. You can layer them over sheer tights for even more warmth. Over-the-knee socks look great paired with both booties or knee high boots.
image via hm.com
I can't believe that I don't own a flannel shirt, it's a fall wardrobe staple. What I love about this flannel shirt is that it's so simple yet so chic. I never thought that I would call a flannel shirt chic! I absolutely love how it's styled on the model in the image above. I could also see myself wearing it open with a silky blouse underneath.
While I could add more to the list, these are the five pieces that I can't stop thinking about! I've already indulged and purchased the booties and I'm anxiously awaiting their arrival in the mail but I'm still hoping to add more items from this list into my wardrobe. What are you currently craving?