This post is just a little break from Fashion Week. Today, I'm bringing to you all a vest that I'm just loving! It's the
Excursion Vest
by Jcrew. I don't own it but I hope to add it to my closet soon because it's a classic piece that you can pull out year after year. Can't you just picture the vest paired with a chambray shirt (sleeves rolled up a bit), black leggings, and black riding boots?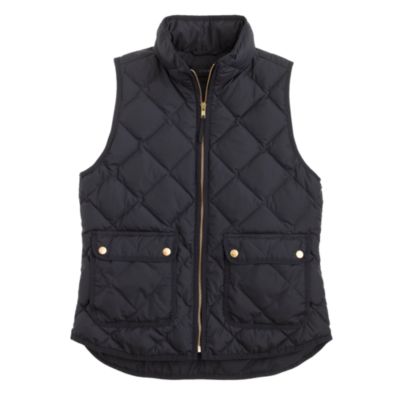 I'm loving it in Navy!
It's super cute in green too. The blazer adds a touch of sophistication and a bit of warmth too!