The 70's are once again having a moment, and I predict that this moment is here to stay well into next year. One item that I'm loving this year is the flare jean. I've always been rather skeptical about this style, just because it is a little hard to pull off for us shorter girls. I've spoken to a few style experts and have gotten their advice on how to rock the flare.
Length - The most important thing is the length, you don't want to ruin the proportions of the denim by purchasing a regular length pair of flares and hemming them. Try on a petite pair even if you may not be exactly under 5'4". Make sure that the denim tapers at all the right points!
Footwear - Even though you may be purchasing petite flares, you'll want to remember to purchase your denim with a slightly longer seam to accommodate for your footwear. Pair your flares with a pair of platforms or wedges to instantly elongate your leg. Groovy!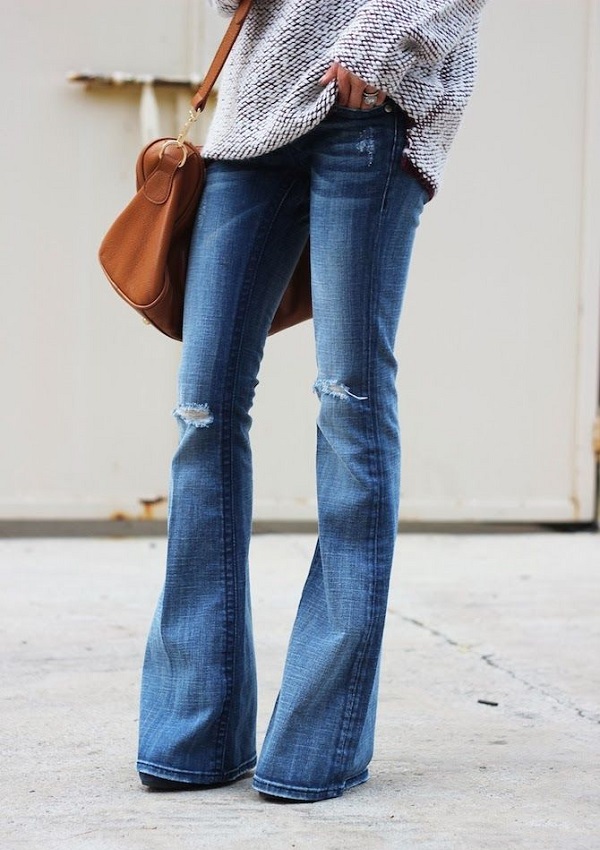 image via tumblr.com
Get the Look - I've linked a few of my favorite pieces below at a variety of price points.